Interactive Voice Response (IVR) is an automated phone system technology that allows incoming callers to access information via a voice response system of pre recorded messages without having to speak to an agent, as well as to utilize menu options via touch tone keypad selection or speech recognition to have their call routed to specific departments or specialists.
A well designed IVR software system can help increase customer satisfaction and improve contact center operations and KPIs. Particularly during times of high call volume, an effective interactive voice response system can help avoid hold time by helping customers find answers and perform simple tasks themselves. In cases where a customer needs or requests to speak with a person, ivr technology can help route calls quickly and seamlessly to the best call center agent to address their inquiry.
100% SMS Delivery
We recognize the value and importance of delivering superior services targeted to audience.
Quality Infrastructure
Highly scalable, best suited for massive campaigns and cater larger audience.
100% Secure
We are trusted by clients to carry their mission-critical traffic.
Welcome to Easy Web Services
IVR Solution Benefits
When an IVR system is designed with the customer in mind,organizations experience a multitude of benefits.
✅ Delights Customers
✅ Saves Time for Everyone
✅ Reduces Costs
✅ Improves Lead Conversion
✅ Provides a holistic customer view
✅ Improves the Brand/Customer Relationship
✅ IVR Systems Helps Businesses Scale
Why Need IVR For Your Client?
It brings automation into the process of receiving calls and enables a small business to meet several customer expectations without hiring multiple assistants. Therefore, an IVR system can build a company's image, economically. The use of automation technology also reduces the chance of human errors.
Advance features of the IVR systems can prepare and organize the call center agents to quickly and efficiently attend to customer questions. Collecting personalized data on various customers through the IVR system can significantly boost customer satisfaction. Small businesses can build a brand image, acquire more customers and increase sales, economically by installing and using the dynamic features of an advanced IVR system.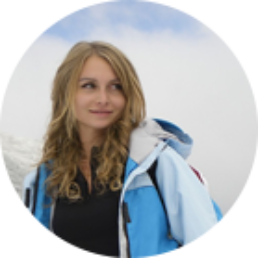 Best place for promoting your business and I am very impressed with the bulk sms services. They help us to reaching our target. I really recommended this company for bulk sms.